CHOIRS
Music Instruction
Dance
Theatre
Visual Arts
Performing Ensembles
Megan Dulcie Dill Art Studio
About the program:

The classes are developed to provide children and adults with an opportunity to study art in a fun, supportive and creative environment. Throughout the program students learn about different perspectives of art including developing technical ability, expanding knowledge of historical and contemporary artists, learning from each others work, and trying different media. Classes are kept small to foster quality instruction and guest artists are invited to share their expertise for specific classes and workshops. Private or semi-private sessions can be booked throughout the week for individual needs. Workshops, life drawing and adult classes are held throughout the year.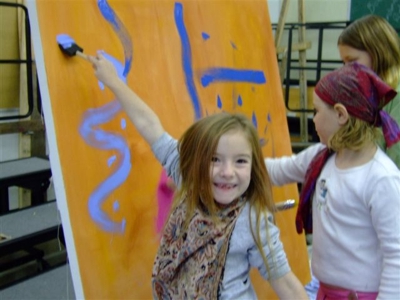 Children's Weekly Classes
Family ArtRaven Saturdays
Monthly, starting Oct 16 - April
12-2pm, free program
@various locations
Share your vision! Make some art! As a part of Cultural Adaptations Radical Reimagining on art and the environment, artists will lead families through creative place making activities in various locations in qathet. All ages welcome. Children must be accompanied by an adult. Preregistration is required.
———
ArtRaven Afterschool Program
Tues & Thurs Sept 28-Dec2
3:30-5pm
@The Academy of Music MDD Studio and/or The Art Centre Studio (depending on numbers of students)
10 sessions/$180
Ages 7-11
Join us this fall for afterschool art classes from 3:30-5 on Tuesdays and Thursdays.

Artist mentors will guide creative explorations in painting and multidisciplinary activities inspired by nature to develop each participants language of expression.
Sponsored by the Malaspina Art Society, Knowledge Network and Opus Art Supplies.
With thanks to Powell River Academy of Music and the Art Centre for providing safe and supportive creative spaces for young people.
Call 604-414-7020 or email
megandulcie@gmail.com for registration and information.