CHOIRS
Music Instruction
Dance
Theatre
Visual Arts
Performing Ensembles
Acting for All Ages
Group classes currently on hold.

For further information, please contact the Academy
Tel.: +1 604 485 9633; e-mail: info@powellriveracademy.org
Youth Acting Workshop with Mitzi Jones

Saturday, October 19th 2019
10am-2pm at The Academy
Fee: $50
This is an exciting chance for kids aged 8-18 to experience the joy of acting through theatre games, exercises, improvisation, as well as the opportunity to work on professional Film and TV scripts!! This workshop is an excellent occasion for those interested in acting to get the familiarity of working with others. Starting at 10am with a lunch break at 12pm (bring your own lunch) and finishing at 2pm. This class is for any aspiring or working young actors looking to sharpen their skills and have some fun!!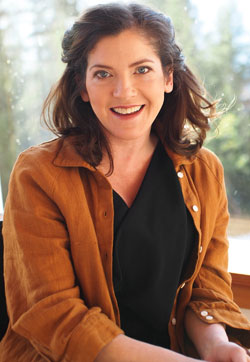 Mitzi Jones
Professional actor, teacher and director.
Mitzi is an active member of the Gracemoon Arts Company Ensemble in Toronto, a graduate of the Vancouver Film School and alumni of the Master Class at Lyric School for Actors, She has been actively involved in the industry for nearly twenty years, with experience in all mediums including, Film, TV, Commercials, Voice Over, Video Games, Motion Capture and Theatre. She has shared her expertise with kids and adults as a director and teacher from Vancouver to London and now Powell River! Mitzi offers private coaching to those looking to polish their skills as professional actors or just let their artists play!
You can see her in the upcoming production of Living Shadows, a one-woman play about the life story of Mary Pickford this spring at the Academy."
Academy Youth Acting Class · ages 5 - 8 · 4 - 5 pm
This class is an introduction to Acting for young performers. Devised for kids with a flare for the dramatic or those seeking to work on their confidence. This class will have students exploring with their physicality, speech and imagination! We will experiment with games, exercises and mini scenes, working our way up to a final performance!
Academy Youth Acting Class · ages 9+ · 5 - 6 pm
This class invites young artists with a genuine interest in Acting to explore the craft in a professional way, with an emphasis on acting for Film and television but with the basic skills to perform anywhere from stage to screen. Students will learn to work with their physicality, speech and emotionality. Through warm up exercises, vocal work, games and script analysis these students will learn how to bring their authenticity and imagination to the forefront. Whether for a tight close up or a grande theatre! Each actor will get to take a copy of their screen work home with them and have an opportunity to perform live for friends and family at the end of the session.
Academy Adult Acting · ages 18+ · 7 - 9 pm
This class invites all adult actors, whether professional, resting or just looking to try something different. Students will explore through Method acting techniques and contemporary scenes. Discovering how to use their physicality in an emotional, honest and expressive way. They will learn to communicate with their true voice, how to articulate and how to project. Through physical, vocal and emotional exercises the students will discover what its like to put themselves in the roles they are given and to develop and create characters. This class is for anyone seeking to further their curiosity about the art of acting.