Academy Spring Sing
Academy Chamber Choir & Chor Musica Men's Choir

"…sing a broad spectrum of music from composers throughout the ages…"
Tuesday, June 14, 2022 at 7:30 PM ~ James Hall
• at the Academy Box Office – 7280 Kemano Street, Monday – Thursday 9:30 - 4:30
• by phone at 604 485 9633
• and at the door 30 minutes before the concert


Academy Chamber Choir
Walter Martella, conductor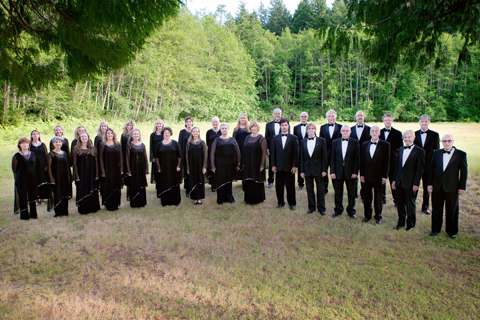 The Academy Chamber Choir consists of thirty - six singers from a wide variety of backgrounds and professions. This amateur choir, since its inception in 1994, has developed into one of Canada's dynamic chamber choirs.
The choir specializes in a cappella music from the Middle Ages to the 20th century and regularly commissions new works by Canadian composers. They frequently collaborate with soloists, instrumentalist and other choirs in the performance of major choral works such as Carl Orff's Carmina Burana, Francis Poulenc's Gloria and Felix Mendelssohn's Elijah and have toured in Venezuela, the Czech Republic, Canada, Mexico, Spain and France.

Chor Musica
Walter Martella, Conductor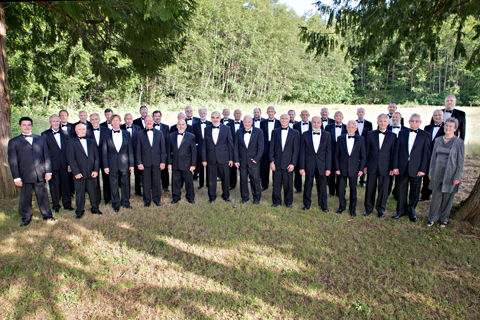 Chor Musica is a male voice community choir comprised of 40 singers. Formed in 1998, the choir provides an opportunity for men to explore and perform a variety of music written for the male choir. In its short history the choir has become popular with audiences of all ages. In 2007, the choir performed at the 3rd International Male Voice Festival in Cornwall, England and in 2013 performed concerts in the Yucatan, Mexico.
The choir returned to England for the 2015 Cornwall International Male Voice Choral Festival. The men were honoured to have been invited to sing in the opening ceremonies. More than 70 male choirs participate in this festival from across the world, the UK and Cornwall.
Chor Musica is conducted by Walter Martella with the assistance of Maryna Gray, piano.
Walter Martella, conductor and music director of the Powell River Academy of Music, is a pianist, trumpeter, and accordionist. Walter has taken the stage with many world class musicians and conductors. He has recorded 5 cds. Performing is a significant part of Walter's career but just as important to him is his involvement with the Academy of Music. He is a strong believer in the power of music as part of community. Walter is currently the conductor of Chor Musica, Academy Chamber Choir, and the Powell River Chorus and has a full private teaching schedule. He is a graduate of Banff School, Vancouver Island University, UVIC, and the BCCF conducting program. He is a charter member of the Powell River Boys Choir.