Dr. Moira Hopfe-Osensen,
piano




with


Walter Martella,

piano

,

trumpet accordion

Songs of Love Sunday, February 13, 2022| 2:00 PM | James Hall


Advanced Sales Only
Admission $25 reserved seating at round tables

• at the Academy Box Office – 7280 Kemano Street, Monday – Thursday 9:30 - 4:30
• by phone at 604 485 9633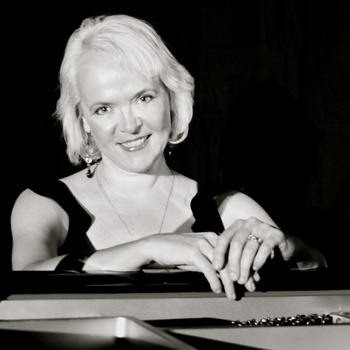 About the Artist
Dr. Moira Hopfe-Ostensen
Praised for her expressive playing and engaged teaching, pianist, and pedagogue Dr. Moira Hopfe-Ostensen is an artist who displays prowess, and makes music from the heart, touching her audience with her wonderful communication and sensitivity.
The Powell River Academy of Music has appointed Dr. Moira the Artist in Residence. She enjoys teaching all levels, whether it be the exploration of music with younger children or mentoring advanced students. In addition, she enjoys older recreational musicians starting music or returning as adult learners, because they often have enormous untapped potential.  
Dr. Moira holds both Bachelor and Master's degrees from the University of Alberta, Canada, in Piano Performance and Literature. She has earned Certification of Advanced Studies, and an Associate Degree from the Royal College of Music (Piano Pedagogy), a Licentiate Degree from the Royal Academy of Music (Piano Performance), London, England, and a Doctor of Musical Arts Degree (Piano Performance & Pedagogy) at Southwestern Baptist Theological Seminary (SWBTS), Fort Worth, Texas, USA. Dr. Moira most recently held the position as Chair of the Keyboard Department at SWBTS where she was Professor in Piano Performance and Pedagogy to Bachelor, Master and Doctoral students. Concurrently, Dr. Moira was the Director of the Southwestern Music Academy in Fort Worth, Texas and Assistant Director of the Southwestern Center of the Arts in Fort Worth, Texas. Other study and teaching locations include Arizona State University, the University of Western Ontario, the University of British Columbia, the Banff School of Fine Arts, and the Johanneson Summer School of the Arts, Victoria. 
Dr. Moira has appeared as a solo and collaborative pianist throughout Canada, the United States, and Europe; and she continues to be an active pianist, educator, adjudicator, examiner, and clinician. She is committed to the pursuit of excellence in piano pedagogy and has been certified by the Toronto Conservatory of Music as an 'Advanced Specialist.' She is a member of the College of Examiners for the Royal Conservatory of Music, Canada, and the United States. The appointment from the Royal Conservatory places Dr. Moira among over 300 distinguished professional teachers and performers from across North America who are committed to the development of human potential through leadership in music and arts education. Many of her students have gained national and international recognition.
Dr. Moira has a publication at the Library of Congress, Washington, DC, titled 'Kendall Taylor, Beethoven Editions, and the "Tempest" Sonata.'  She has received numerous awards, including a Professional Distinction Award for Outstanding Achievement in the Arts from the Peace Hills Arts Council, Canada.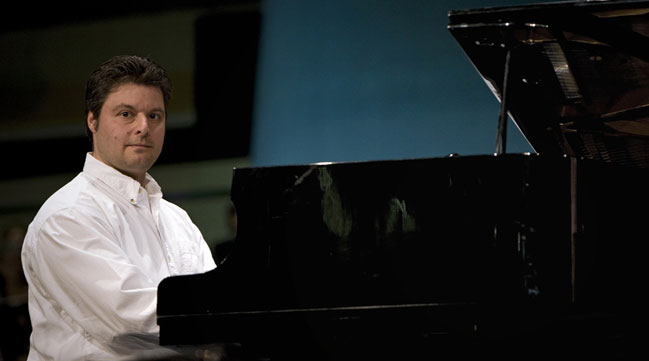 Walter Martella, conductor, Music Director of the Powell River Academy of Music and Artistic Director of the International Choral Kathaumixw, has long been an integral part of Powell River's musical community. He is an accomplished pianist, accordionist and trumpeter, starting lessons at age five, and soon joining the original Boys Choir conducted by Don James. Music remained his focus as he earned a Diploma in Jazz Trumpet from Malaspina College (VIU), a Bachelor of Music Degree from the University of Victoria and attended the Banff School of Fine Arts.
Conducting became a significant part of Martella's life and career when he returned to Powell River to study at PRAM under Don James. He has participated in the British Columbia Choral Federation's conducting program and has collaborated with world-renowned conductors. He has led noteworthy works like Holst's Rig Veda for choir and harp, the Messiah, Schubert's Mass in G, and Vivaldi's Gloria. He conducts the Academy Chamber Choir, Chor Musica Men's Choir and the Powell River Chorus as well as currently maintaining a full private teaching schedule.
Martella is a strong believer in the power of music as an important part of community. He has been an adjudicator for instrumental and choral festivals throughout British Columbia and is well known as an enthusiastic mentor, making room for his young students in his own public performances. He has recorded five jazz CDs, performed provincially with many well-known musicians in multiple genres and continues to be in demand all along the West Coast as a trumpet soloist and jazz pianist.