Mathieu-Chua Duo,
violin & piano
Friday, October 14, 2022| 7:30 PM | James Hall
Admission $25 - Students 18 & under free with student ticket voucher


Tickets are also available:
• at the Academy Box Office – 7280 Kemano Street, Monday – Thursday 9:30 - 4:30
• by phone at 604-485-9633
• and at the door 30 minutes before the concert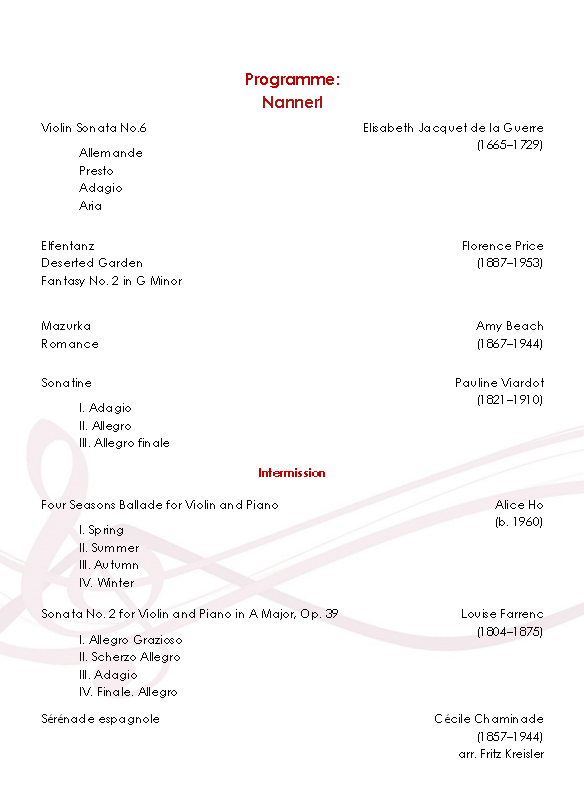 About the Artists
Mathieu-Chua Duo comprises Canadian violinist Véronique Mathieu (veroniquemathieu.net) and pianist Stephanie Chua (stephaniechua.com). They are dynamic and compelling artists who champion contemporary music of emerging composers alongside those that are internationally established, as well as relish in re-introducing the works of forgotten composers of the Baroque, Classical and Romantic periods to a new audience.
It is important to Mathieu-Chua Duo that their collaborations and performances spark new artistic and social developments. They hope to contribute to the evolution of classical music as well as forge new connections between composers and audiences –two parties that might otherwise remain isolated without committed performers and committed performances. Our aim is to inspire emerging Canadian composers to the artistic and technical possibilities of instrumental chamber writing and to inspire the next generation of performers to the potential of contemporary repertoire.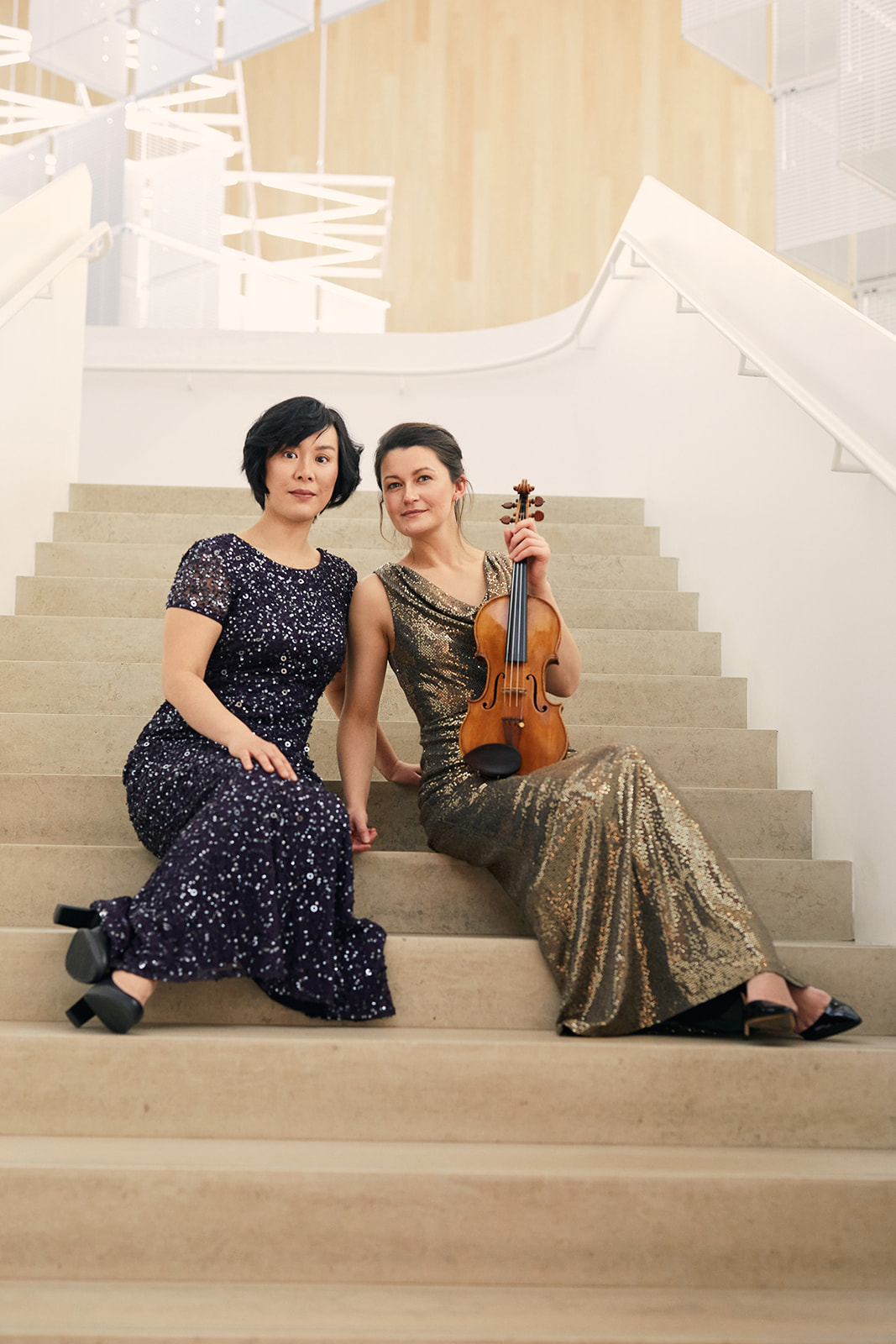 After meeting in 2012, Mathieu-Chua Duo quickly established themselves in Canada. They have presented recitals at Music Toronto's Discovery Series, 21C Festival at the Royal Conservatory of Music (Toronto), Sound Symposium XVII (St. John's, NF), New Works Calgary, Ottawa New Music Creators, 5-Penny New Music Concerts (Sudbury, ON), Palais Montcalm (Quebec City), and COC's Richard Bradshaw Amphitheatre (Toronto); as well as at Universities of Ottawa, Western Ontario, Guelph, and Waterloo. Mathieu-Chua Duo have also presented outreach performances at the Royal Conservatory of Music's Music Champion Celebration (Peterborough, ON), Cambridge Libraries, and as part of the Canadian Music Centre's New Music In New Places.
In their short history together, Véronique and Stephanie have commissioned and premiered a number of works by emerging Canadian composers including Gabriel Dufour-Laperrière, Brian Harman, Emilie Lebel, Adam Scime, and Caitlin Smith, and established composers Alice Ho (Canada) and David Vayo (USA). They have collaborated with the composers of Spectrum Music (Toronto, ON) and Canadian-born, Brooklyn-based interdisciplinary artist Karen Ostrom to present 'Patent Pending', an installation, animated film accompanied by live music at CONTACT Photography Festival 2014 (Toronto).
Mathieu-Chua released their debut recording 'True North' on the Centrediscs label in 2017. Gapplegate Classical-Modern Review notes that the duo "trip the light fantastic with a dramatic sense of expression and a remarkable sense of balance and poise".