CHOIRS
Music Instruction
Dance
Theatre
Visual Arts
Yoga
Performing Ensembles
Acting your Song, Monologue or Speech
Fulfilling the demands of the material is the focus of this class. We will work on your specific song and monologue choices using the Meisner Technique Approach. Exercises will get your attention off of yourself and on to who you are addressing. Nursery rhymes and short poems are used to teach how text can be interpreted. Fuller and stronger interpretations are taught through establishing a strong point of view about what it is you are saying/singing. You will learn how to stay internally active as your character struggles to be heard. The goal is a strong meaningful performance that can be repeated under any circumstances. You will learn how to make strong choices that will bring life to the text, letting go of preconceptions and focusing on the moment.
This is offered as a private ½ hour session (any age) or small group (age 15+). It is also offered as a 3 hour weekend workshop; contact PRAM for info.
It is suggested that you also take Acting Technique class.
For further information, please contact the Academy
Tel.: +1 604 485 9633; e-mail: info@powellriveracademy.org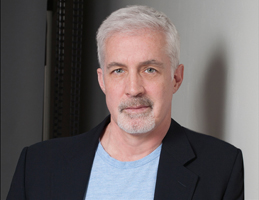 Neil Giroday is a graduate of the Professional Workshop at the Circle in the Square in New York where, after graduation, he played Charlie/Ophelia in Dogg's Hamlet, Cahoot's Macbeth. He studied the Meisner Technique with William Alderson (Associate Director of the Neighbourhood Playhouse for 20 years), and Fred Kareman at Carnegie Hall Studios. A professional actor, singer and dancer, Neil performed for five years with the Vienna, Zurich, Basel and First International Tour of the original production of Cats. Roles included the dance lead Mr Mistoffelees, Skimbleshanks the railway Cat and Alonzo. Other musicals include: A Chorus Line (3 years), The Pajama Game (Fosse Choreography), and The Wizard of Oz (The Lion.)
Neil has performed in theatres across Europe and North America. Favourite plays include Orphans (Phillip), All My Sons (Chris), Enemies (Ryabtsov), Home of the Brave (Coney), and The Three Sisters (Andrei). Directors he has worked with include Nikos Psacharopoulous, Trevor Nunn, and John Strassberg.
Neil played lead or co-lead roles in 11 indie and short films, including the loving but confused father to Margaret in Margaret and the Dollhouse which won Honourable Mention at the Montreal World Film Festival.
Neil was the Junior Men's Figure Skating Champion of Canada, the Silver Medalist at the Canada Winter Games and was named to Canada's International Figure Skating Team. He was given a special award for Most Artistic Skater in British Columbia.
Neil teaches Lyrical Jazz Dance, Acting Technique, Movement for Actors and Singers, and Acting your Song, Monologue or Speech.